Pure, Organic Alaska Honey
Our bees harvest their honey from Alaska fireweed and wildflowers at our in Talkeetna, where the view is spectacular and civilization is miles away. Because of this, pesticides and pollution do not effect our natural, organic honey. The honeybee season in Talkeetna begins in May and ends abruptly in August, so our bees have to work hard during the lush summer months to produce some of Alaska's most delectable honey. Our Alaska fireweed and wildflower honey is delicious, because it retains pollen and other unique flavors from those wildflowers. Many have remarked at how much better our honey tastes compared to others.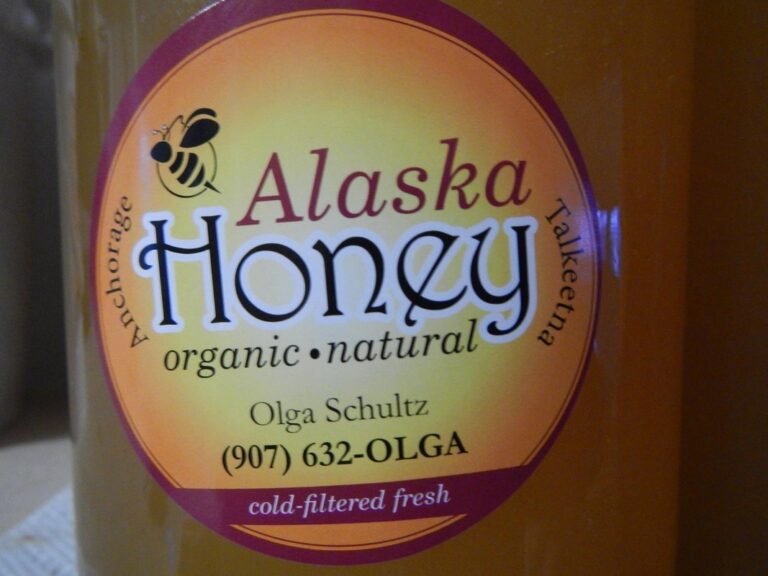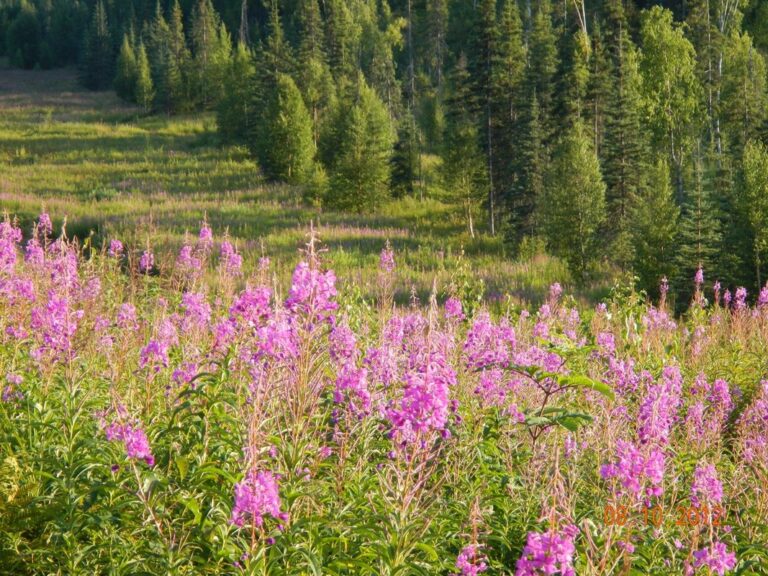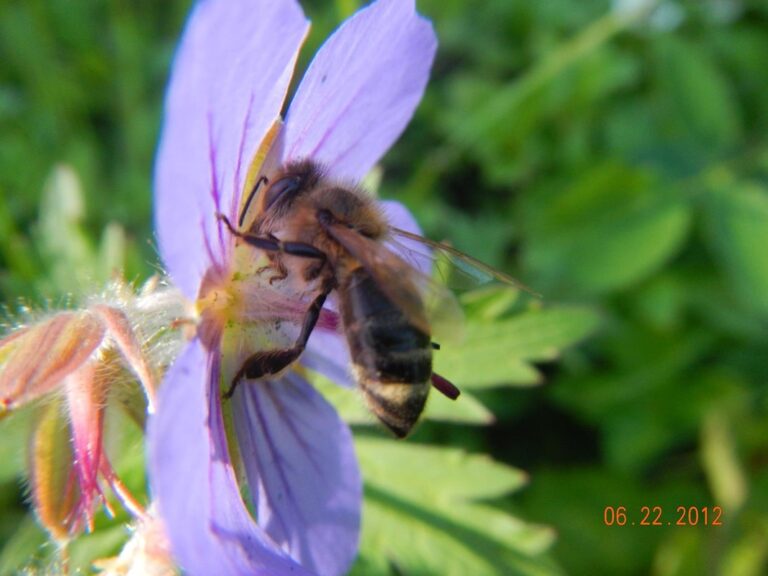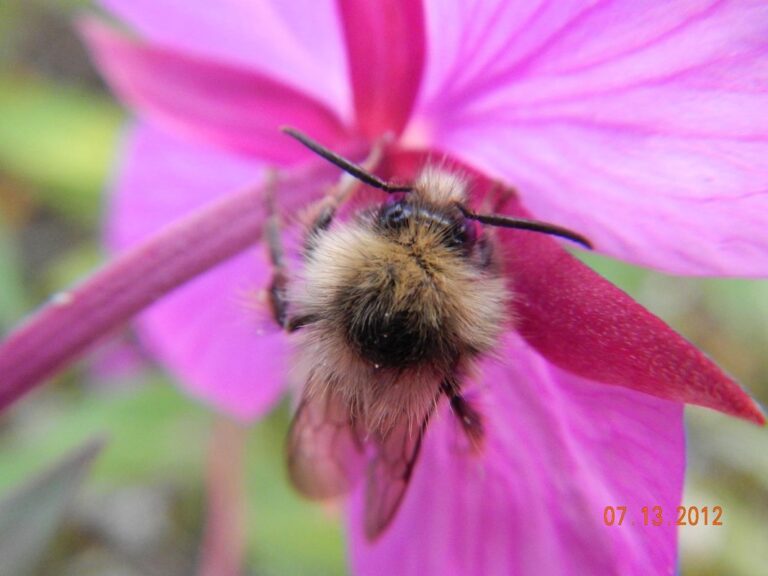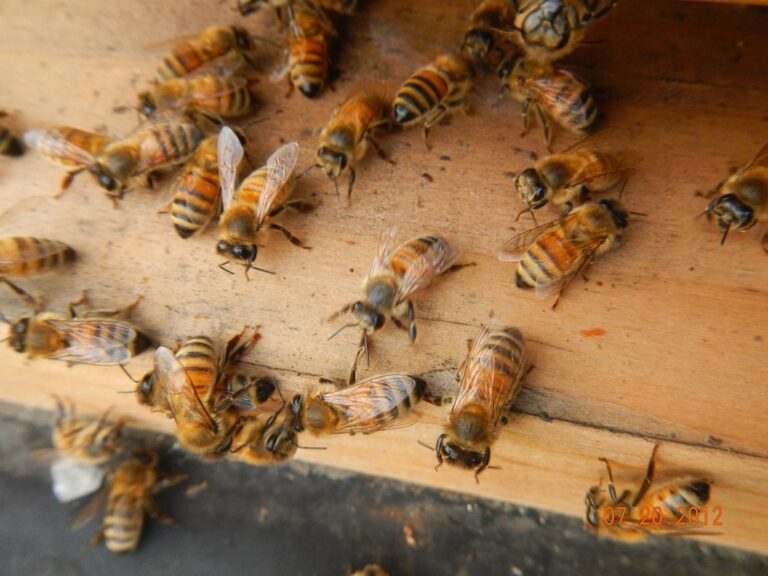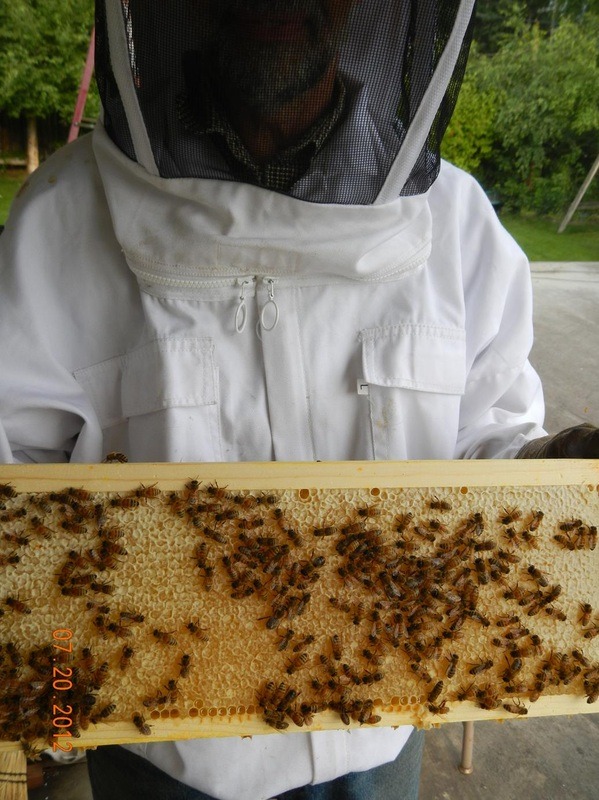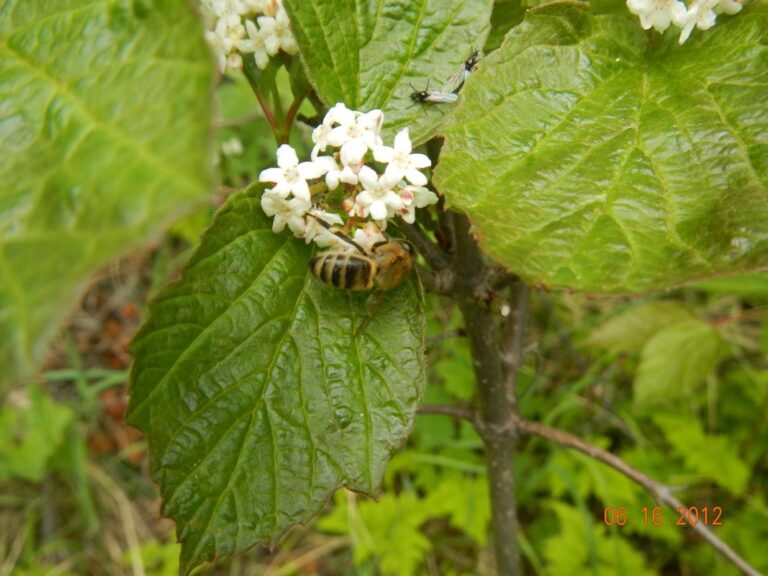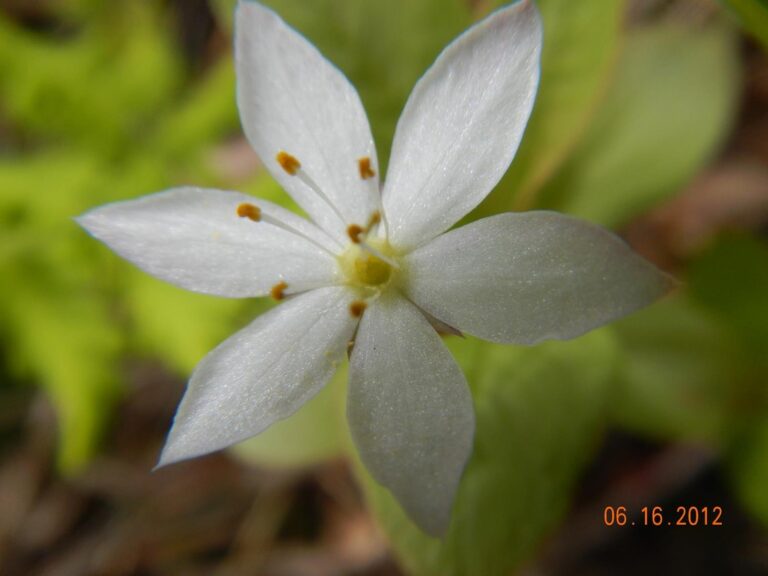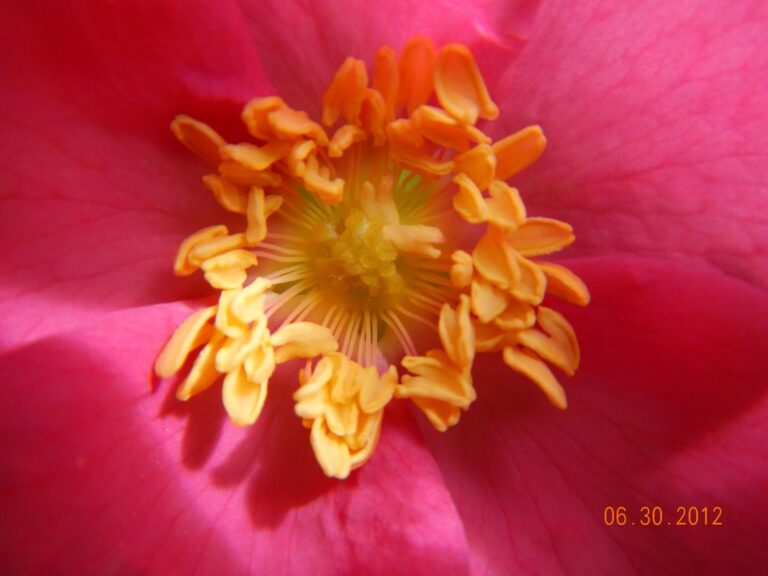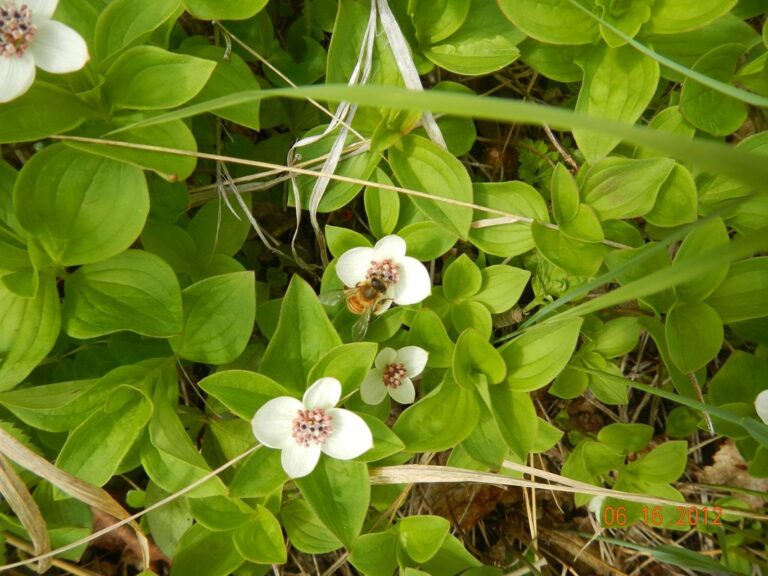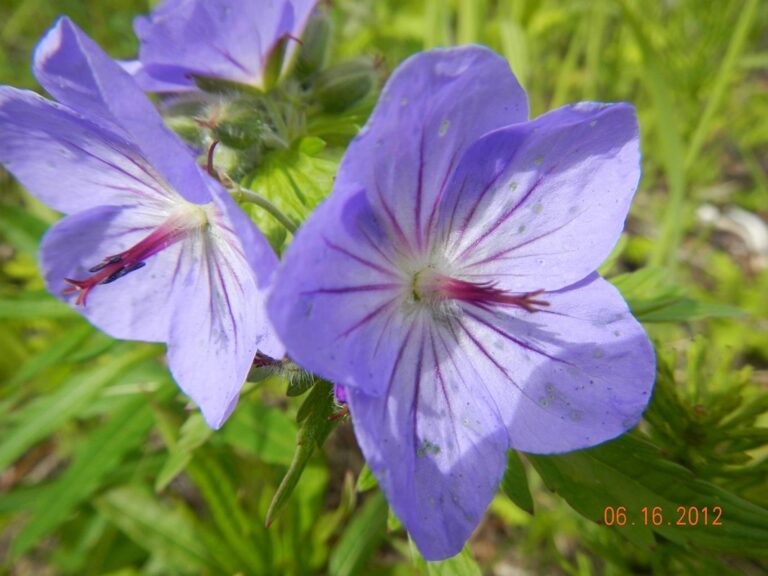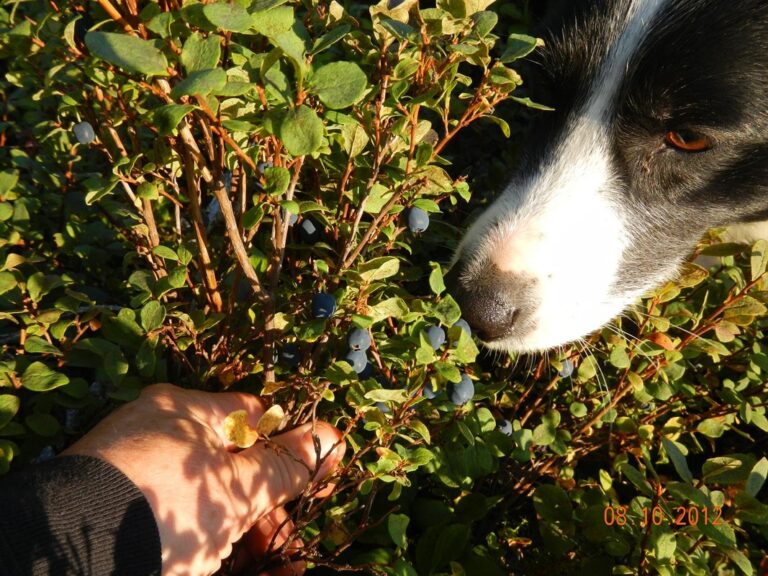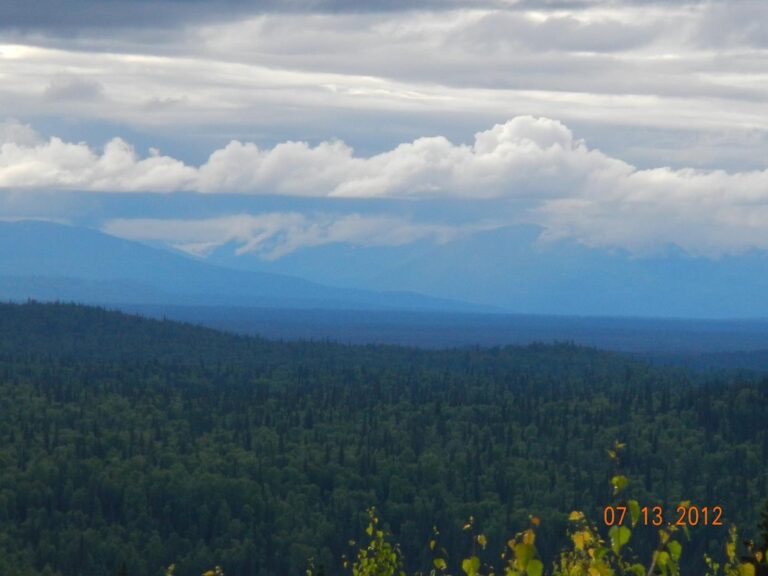 We use a cold-filter process to preserve the raw honey's natural nutrients. As a result, this golden, syrupy nectar with its heavenly taste also holds many healthy properties: it is an excellent sugar substitute that raises blood sugar less than dextrose or glucose, when taken regularly local honey can help alleviate hay fever and other allergies, it can act as a cough suppressant, it gives a natural energy boost for athletics, and raw honey is full of antioxidants. In addition, honey may have medicinal properties when applied topically that help speed up wound healing. (See below for more information about honey benefits)
We provided the slideshows on this site for you to see where the honey you buy from us is made. These slideshows include: snapshots of our bees at work; the gorgeous Alaskan wildflowers that the bees harvest to produce the honey you buy; spectacular views of the amazing Talkeetna forest, our bees playground; and some shots of our beekeeping operation. Beekeeping in Alaska demands special considerations that do not apply almost anywhere else in the world. For example, we elevate our hives high above the ground to prevent curious bears from sampling our delicious wares. Sorry, Pooh, but even you have to place an order if you want to fill your honey jar. Call us today for some of your own fresh, organic Alaska honey!
Benefits of Local Alaska Wildflower Honey